The brief
With a hip, young competitor about to be introduced to the UAE, Etisalat needed to not just update their logo, but overhaul its entire perception and brand structure by means of a singular vision. Our remit was to create this vision, define the brand platform and principles, upend the existing brand architecture, create a singular website to encompass all offerings, create templates for digital, printed and physical brand rollout across the entire organisation, and implement a significant number of designed deliverables.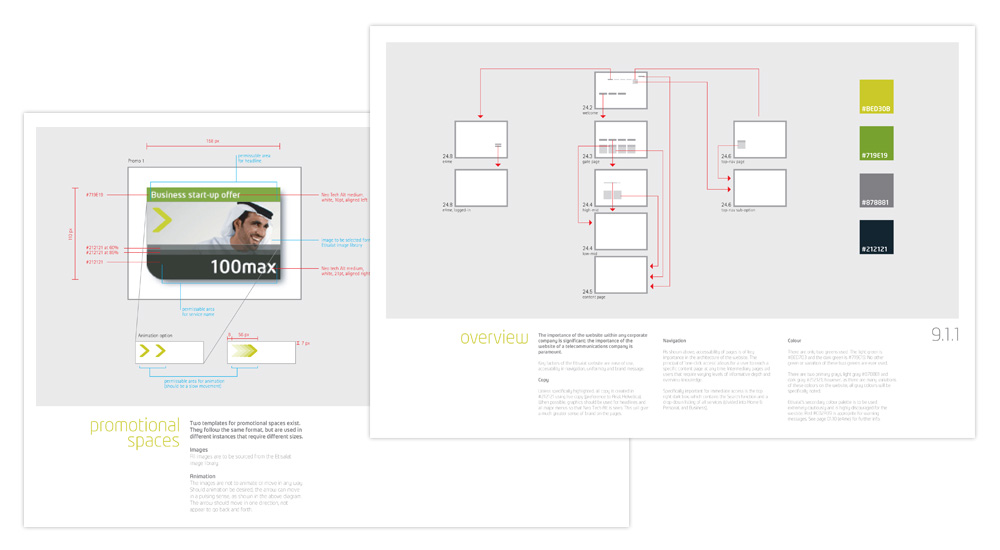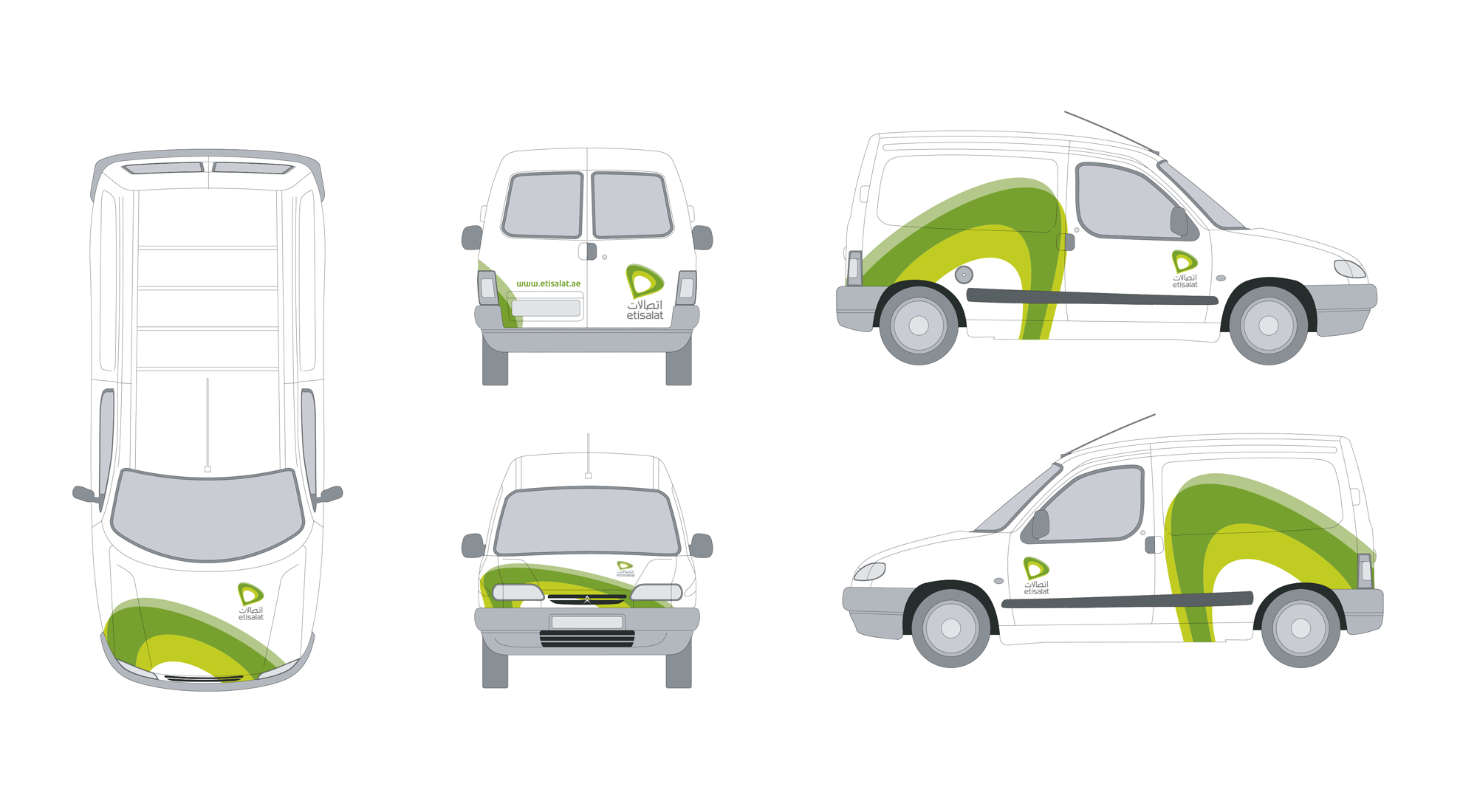 The challenge
We were fortunate to have a client willing and ready to make profound changes. Apart from the occasional challenges due to the physical and cultural divide, the biggest challenge we faced was time. Once we corralled the hundreds of sub-brands by means of a new brand architecture, the implementation went from billboards to sound marks to livery to packaging to shop interior designs.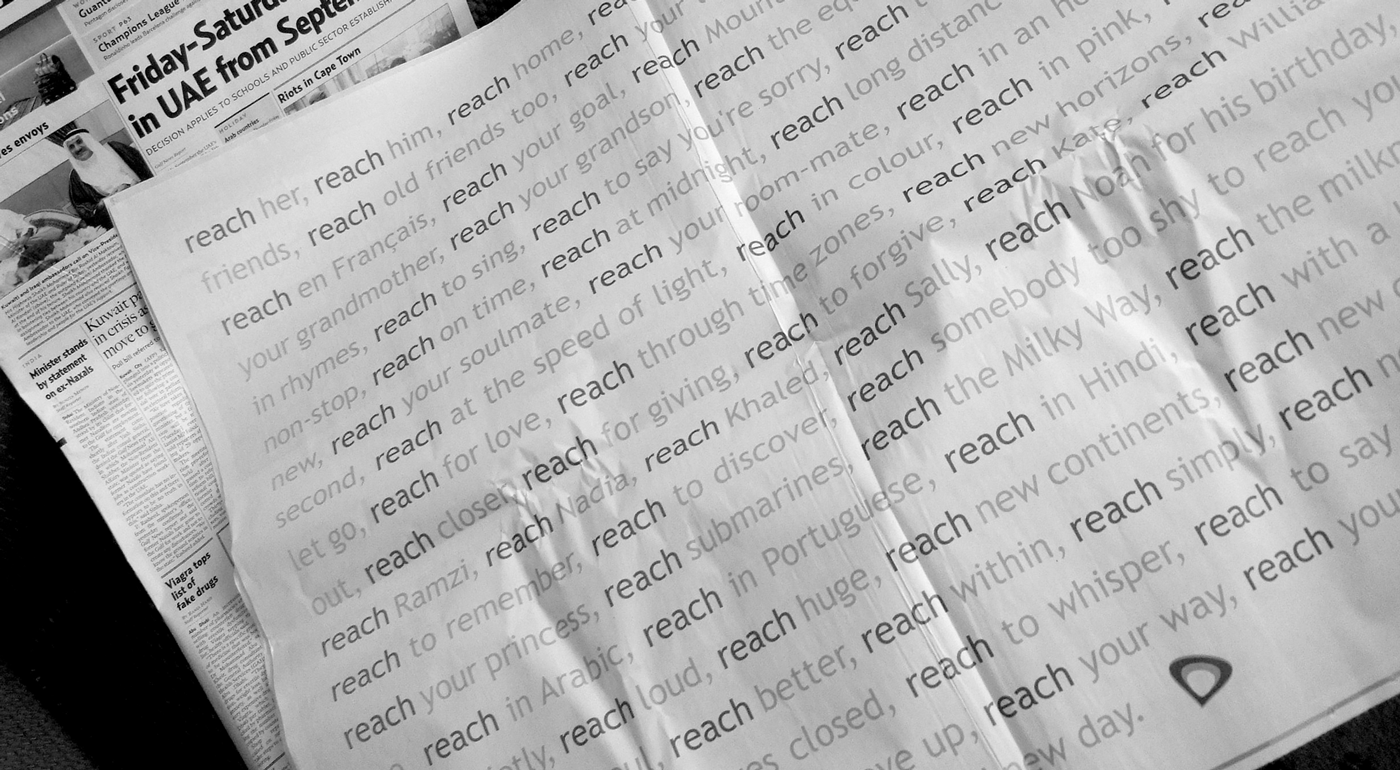 The solution
This rebranding, handled by Rareform London (now, Garden), won much acclaim and award, including Design Week's Benchmark Award.
Responsibilities
As part of a small team, each team member covered significant ground. My exclusive responsibilities included restructuring the sub companies, the new website and ancillary digital interfaces, the brand guidelines, all card designs (SIM cards, phone cards, ID cards, etc) and TVC storyboards. Additionally, I worked upon the logotype, cashpoint UIs, livery design, uniforms and brand iconography. Work was completed both in London and the UAE.